Found Item of the Month — July 2017
Previous Found Items of the Month

No items were claimed in June, but thanks to one or our Registry members, approximately 600 more items will be added to the FOUND section after I take the time to sort these all out!
Mitch sent in an invoice book from Risko Chrysler Plymouth in Connecticut, this book includes over 800 invoices for new & used cars they sold between October of 1968 & February of 1970.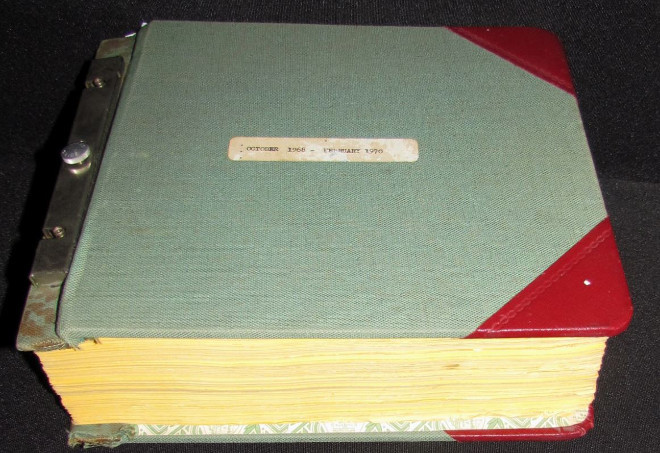 Al least one car so far has three invoices, it was bought new, traded in later & then sold again!
We are featuring two items of the month this time, Blair traded in his 1967 Hemi GTX on a new 1970 Duster with a 225 & manual three speed, so these cars are linked. The GTX was sold as a used car about 5 months after it was traded in. I love A-body 3-speed stick cars, so this was cool to see! The VINs are RS23J77158577 & VL29C0B130883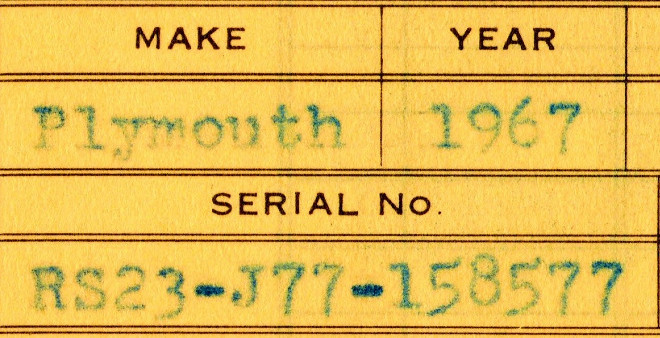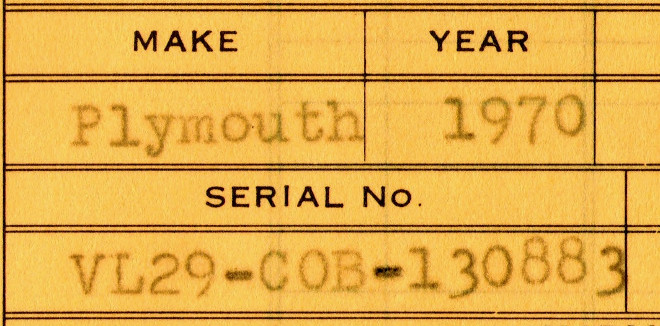 As always, proof of legal ownership & proof the car still exists will be required to claim either of these items, thanks for sending them in Mitch!
I'll do my best to get the rest of the VINs from this book listed in the found section as soon as possible.
If anyone coming to the Carlisle show has records that they would like to donate to the cause in person from one to many, please email me so we can meet at the show.
Barry Washington